Who are the Recipients of the State Seal of Biliteracy?
This report presents exciting data demonstrating that a very diverse population of students are receiving the State Seal of Biliteracy.  It is especially interesting that 63% of all the recipients come from homes where another language is spoken.  There is more work to do to reach out across the state. 
Who are the Recipients of the State Seal of Biliteracy? (infographic)
Feel free to share this infographic which quickly demonstrates the rich diversity of students receiving the State Seal of Biliteracy and also shows the potential for many more districts and students to participate in this recognition program.  
EL Roadmap Middle School Teacher Toolkit
Reparable Harm: Fulfilling the Unkept Promise of Educational Opportunity for California's Long Term English Learner
This report authored by Californians Together and funded by The California Community Foundation, reports on data gathered from 40 school districts on English learners grades 6 – 12 and calls upon state policymakers and leaders to provide solutions for these students. It also outlines basic principles and promising approaches for school districts to meet the needs of Long Term English Learners more effectively.
The California English Learner Roadmap Teacher Toolkit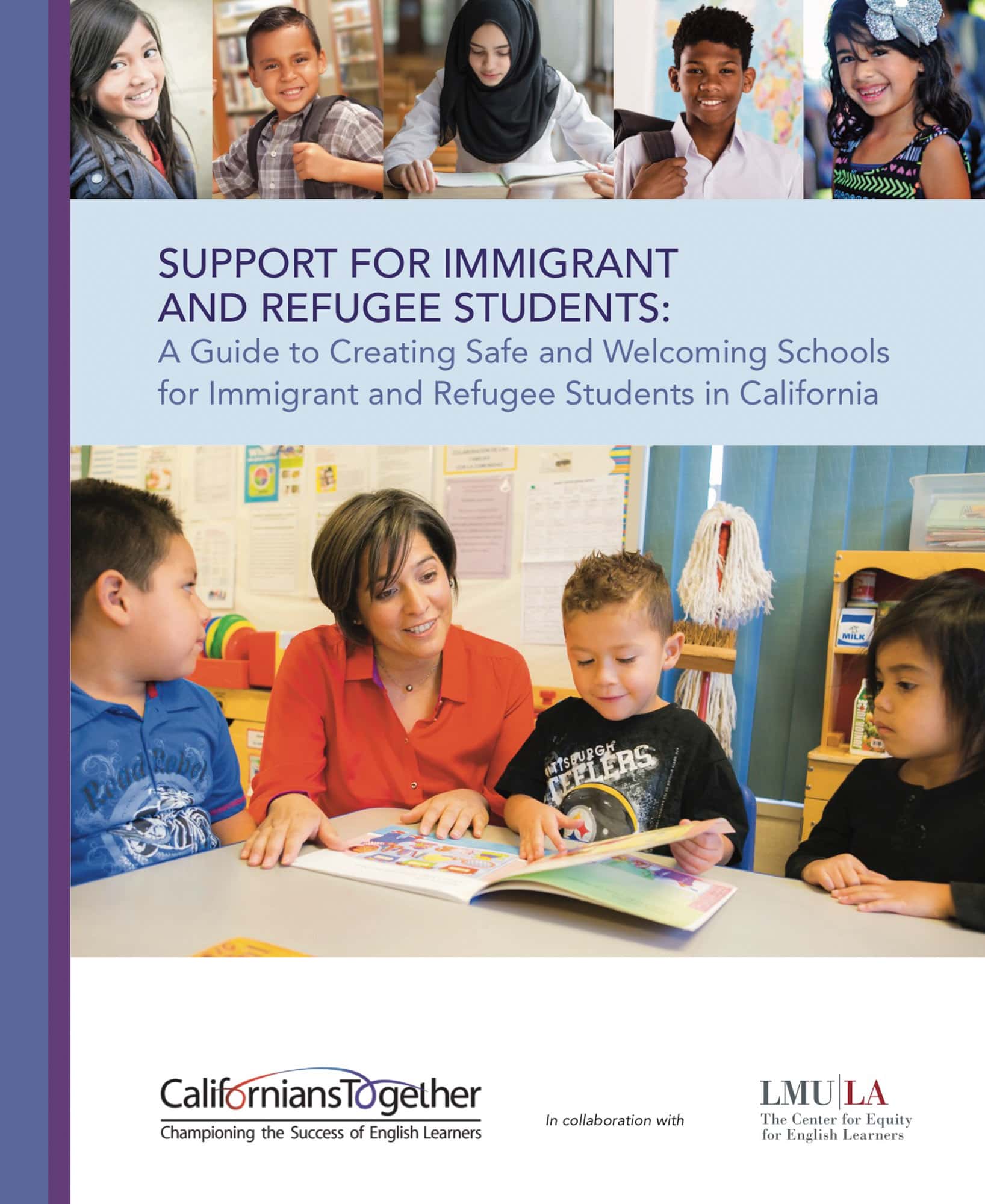 In light of the increasingly hostile climate toward immigrants and the insecurity caused by the changing policy landscape, Californians Together is implementing a multi-pronged approach toward creating a safe learning environment for students of all backgrounds.  To accomplish this goal, Californians Together has developed the following resources in collaboration with Loyola Marymount University Center for Equity for English Learners (CEEL)
Raise Your Voices for English Learners: The English Learners and Common Core Advocacy Toolkit
This advocacy toolkit was designed to help ensure that the Common Core is implemented in a way that fully includes English Learners and that meets their unique language development and access needs. It has prepared talking points for use by educators, policy makers, parents and community members in dialogues at the local, district and state levels – raising concerns, pushing for the supports needed to realize the Common Core for English Learners, and advancing the vision of English Learner education that the Common Core can make possible.