Martha Hernandez, Californians Together's Director of Policy and Initiatives is featured in these two  ELLEVATION podcasts (Part One and Part Two)  about the Seal of Biliteracy.
Here are the issues covered in this first podcast: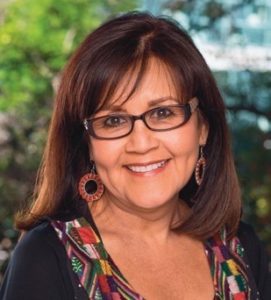 How has the Seal of Biliteracy evolved from a California-based grassroots movement to a highly regarded program offered in 35 states and the District of Columbia? How might offering the seal of biliteracy help school districts strengthen their language programs for all learners? What pathways and checkpoints are built into the journey toward the seal of biliteracy to help guide students toward the ultimate goal of biliteracy?
And here are the issues covered in the second podcast:
How are districts assessing criteria to achieve the Seal of Biliteracy? What supports are available for teachers with diverse groups of language learners? How can the Seal of Biliteracy help mitigate larger issues, like home language loss and equity in education?