SUPPORT FOR IMMIGRANT AND REFUGEE STUDENTS:
Fostering a Safe and Inclusive Learning Environment in California's PreK-12 Schools
Grade-Span Lesson Modules
The Support for Immigrant and Refugee Students Project Classroom Lesson Modules are designed to immigrant and refugee students' socio-emotional needs while simultaneously expanding and enriching language and literacy development.
Each Classroom Lesson Module includes two lessons designed to engage students in (1) establishing and participating in community meetings, and (2) participating in literature-based discussions centered on key socio-emotional themes commonly experienced by this group of students.
There are a total of three modules developed for the following grade-level spans: kindergarten - 2nd grade, 3rd - 5th grade, 6th - 12th grade. Click on the links below to download the lesson plan modules.
Phase II: Supporting Resilience and Social-Emotional Learning
Phase 1: A Teacher's Guide to Support Immigrant and Refugee Students' Socio-Emotional Experiences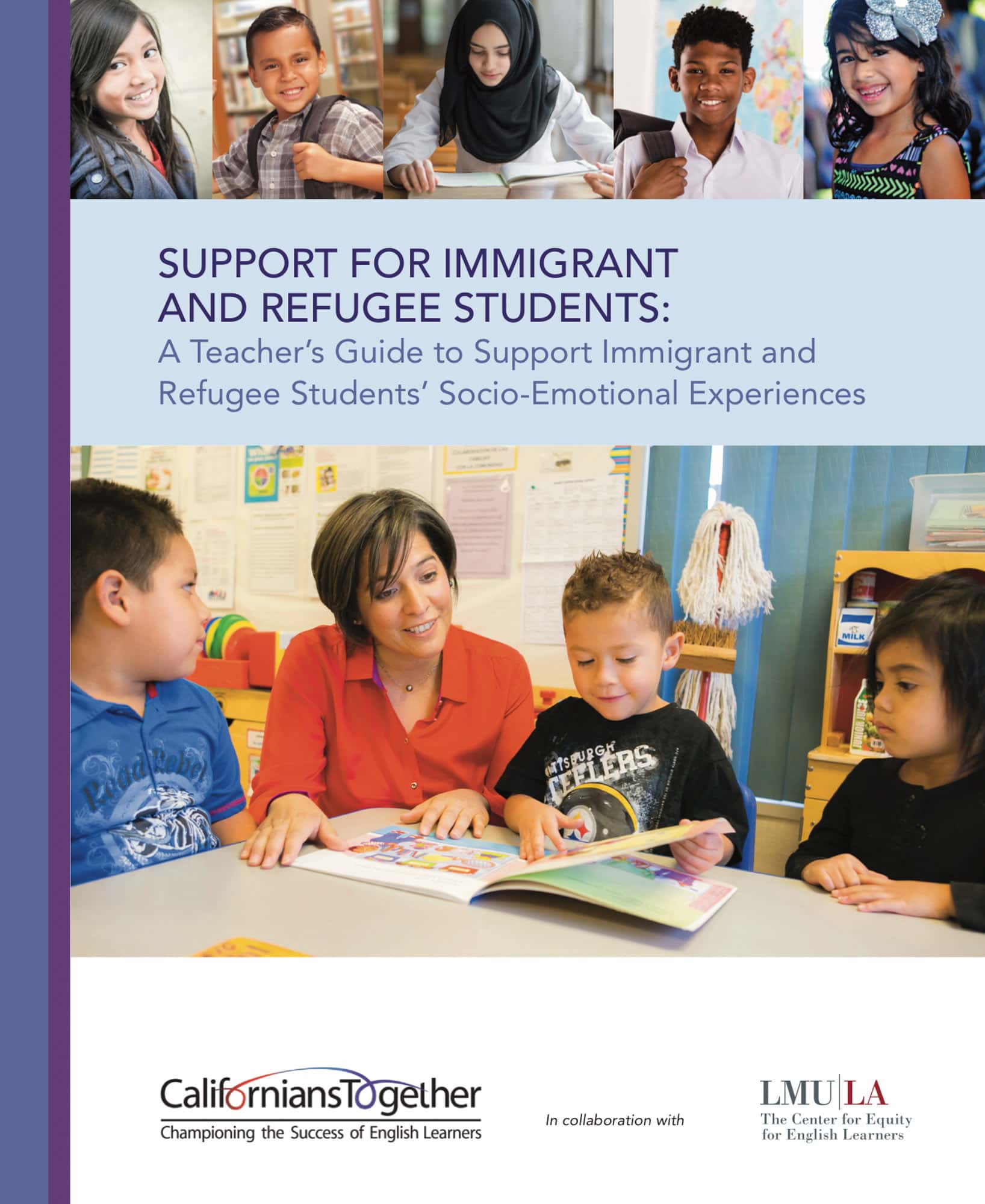 "Trainer of Trainers" Manual
In addition to the lesson plans, a "trainer of trainers" workshop and manual have been developed to provide educators with:
Background Information on Immigrant and Refugee Students
Introduction to the Classroom Lesson Modules
Objectives for Training Sessions
Sample Training Session Agendas
Sample Training Session Power Points
Handouts
Ideas for Customizing the Presentation
Resources to support the teaching of these units
About the Author
Gisela O'Brien, Ph.D. is currently a Biliteracy & English Learner Education Specialist  at the Loyola Marymount University Center for Equity for English Learners.  She joined the staff at CEEL|LMU in 2003 to oversee the Journalism for English Learners  Program implemented at several school districts both in Central and Southern California. She also supports the Center's efforts in research, curriculum and professional development focusing on the instruction of English Learners.